Combining expertise and experience to get you the resolution you need, affordably, efficiently and compassionately.
Karen
"Very efficient company… always at the other end of the phone and explain things simply to the customer. I can't recommend Cillian enough. I will definitely use his services again, thank you."
Karen - Facebook
Adam
"Great company, service done for 10☆, Cillian thank you for all your help. Highly recommend to all my friends. All the best. Thanks again."
Adam - Facebook
If you would like to let us know how you think we handled your case, we would be delighted if you would leave us your testimonial. In future, others in a similar position to you might find your experience with us very relevant to who they choose to represent them.
Please fill in the contact form to the right with your name, email address, location (e.g. Dublin, Wicklow…) and your testimonial and click Submit Your Testimonial. We appreciate any and all feedback you have for us.

Accessibility
We are here for you throughout the entire process by phone, email and in person on your schedule, where and when you need us.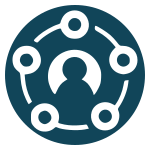 Experience
We are experienced working on small cases to high-stakes cases of up to 7 figures and every size of case in between with expertise and sensitivity.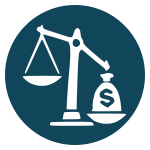 Fixed Fees
For most cases, we provide set fees so you know the costs from the outset and for the most part we don't charge until the process is complete.
Comprehensive Service
We happily work with a network of professionals from all professions to make sure the process is as seamless as possible.
Don't wait, request a call back today.
Arrange a Consultation
To arrange an appointment with us simply fill out the contact form below and click Arrange My Consultation. We will get back to you within 24 hours to arrange a time that suits you.
Conveyancing
Whether you're buying, selling or remortgaging we're here to get you the closing date you need, from start to finish.
Choosing to buy or sell your property can often be among the most important decisions you will make. The best advice we can give is to come in and talk with us first.
Personal Injury
Personal injuries can come out of the blue make life very difficult, whether it's an car accident, a slip or fall or any number of other causes.
It can be even harder when it's been caused by the negligence, carelessness or recklessness of someone else, or even by an organisation.
1. Speak To Your Solicitor First The most important advice we can give is to speak to your solicitor first. It is the best way to ensure you get the closing date you want. If you are starting out in the process, please contact our offices. We can make an appointment...
read more
Injured in an accident that was not your fault and unsure of what to do next ? Do not worry we can show you how to get compensated and the best news is if done correctly you may not even need to speak to a solicitor and incur any legal fees. We're here to help you...
read more Summit Law,
3rd Floor Ormond Building,
31-36 Ormond Quay Upper,
Dublin 7, DX 261001