Combining expertise and experience to get you the resolution you need, affordably, efficiently and compassionately.
Karen
"Very efficient company… always at the other end of the phone and explain things simply to the customer. I can't recommend Cillian enough. I will definitely use his services again, thank you."
Karen
Adam
"Great company, service done for 10☆, Cillian thank you for all your help. Highly recommend to all my friends. All the best. Thanks again."
Adam
Time, patience and empathy
I can not give a higher recommendation for Cillín and Summit Law. We received the highest level of professionalism and efficiency that you would expect from a solicitors but Cillin also gave time, patience and empathy to ensure that we were always well informed, confident and comfortable with each step that we were going through. Cillin has been an absolute pleasure to work and I will be sure to come back to him in the future should I require his services again.
Sarah Louise
Professional and Personable Solicitors
I have used Summit Law on a number of occasions including for my family. They are such a professional and personable solicitors, nothing was too much trouble for them. I can't recommend Cillín enough and Summit Law, I will certainly will use his services again. Thank you again.
Karen Crookes
Above & Beyond For A Very Competitive Rate
Would highly recommend Summit Law for all legal services you require. Went above & beyond all for a very competitive rate – professional & worked exceptionally well within tight timelines.
Ryan Maher
Would Recommend To Anyone!
Cillin was just fantastic. He somehow managed to explain something very complicated in a way that I understood, and was incredibly patient. Would recommend to anyone! Thanks again!
Vikki Keenan
I don't have enough words to thank them
The best solicitor that I ever met. Buying a house can be so stressful but with Summit Law everything is so easy. Even the most stressful situation that you think there is nothing that can be done, they can find a solution that you won't believe. Highly recommended. I don't have enough words to thank them for how much they did for me.
Roxana Basra
Very Much A People-Centred Firm
Professional, knowledgeable and exceptionally helpful. Very much a people-centred firm, would highly recommend Cillín and Summit Law.
Orla McManus
Great To Deal With!
Viorel-Mihai Ciurea
Great People With Your Best Interests At Heart
Cillín and his team are such great people. I had to get documentation reviewed within a short space of time and he done it within a few hours of my request. 100% recommend that you seek the services of summit law. Great people with your best interests at heart. Professional and genuine.
Brian Connolly
If you would like to let us know how you think we handled your case, we would be delighted if you would leave us your testimonial. In future, others in a similar position to you might find your experience with us very relevant to who they choose to represent them.
Please fill in the contact form to the right with your name, email address, location (e.g. Dublin, Wicklow…) and your testimonial and click Submit Your Testimonial. We appreciate any and all feedback you have for us.

Accessibility
We are here for you throughout the entire process by phone, email and in person on your schedule, where and when you need us.
Experience
We are experienced working on small cases to high-stakes cases of up to 7 figures and every size of case in between with expertise and sensitivity.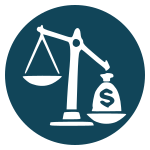 Fixed Fees
For most cases, we provide set fees so you know the costs from the outset and for the most part we don't charge until the process is complete.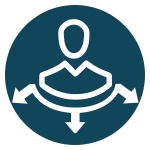 Comprehensive Service
We happily work with a network of professionals from all professions to make sure the process is as seamless as possible.
Don't wait, request a call back today.
Arrange a Consultation
To arrange an appointment with us simply fill out the contact form below. We will get back to you within 24 hours to arrange a time that suits you.
Conveyancing
Whether you're buying, selling or remortgaging we're here to get you the closing date you need, from start to finish.
Choosing to buy or sell your property can often be among the most important decisions you will make. The best advice we can give is to come in and talk with us first.
Personal Injury
Personal injuries can come out of the blue make life very difficult, whether it's an car accident, a slip or fall or any number of other causes.
It can be even harder when it's been caused by the negligence, carelessness or recklessness of someone else, or even by an organisation.
Solicitors practising in the field of probate law will list 'When is probate required in Ireland?' as one of the most common questions asked by their clients. Naturally, it's a question that only comes to the fore in the event of a loved one passing away and the...
read more
Nowadays there is much less of a social stigma attached to separating from a spouse in Ireland. However, ending a marriage remains a challenging and emotionally charged decision, laden with profound legal implications. For those contemplating or embarking on this...
read more Summit Law,
H4 Centrepoint Business Park,
Oak Road, Dublin 12
D12 CX37