Family Law Solicitors
Compassionate, expert family law advice and representation from experienced professionals.
At Summit Law, we're here to help you to make smart decisions and to look after the interests of you and your loved ones during difficult times of divorce, separation and family disputes. Our team can provide you with the expertise you need with compassion and delicacy and without breaking the bank.
Enquire now for a confidential, no-obligation consultation or call us on 01 223 4910.
Compassion
Most of out family law clients come to us through referrals. This is because we provide a supportive, discreet and professional service, always looking out for our clients' interests.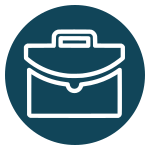 Expertise and Clarity
Timelines and fees can get out of control when family law issues escalate. We continuously look to keep to well-planned timelines to make sure that your costs are being looked after as well as your interests.

Accessibility
You're likely going through one of the most tumultuous periods of your life. Communication is crucial to help you through it. We are here for you, wherever and whenever you need us.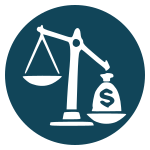 Fees
We're here to make sure your fees don't spiral out of control. We'll help you plan out the process and provide you with a set fee estimate based on this and regularly review it with to make sure you're always on track.
Helping you see the wood from the trees
Going through a divorce, separation or family dispute can be one of the most intense and emotional times of your life. There's a lot at stake.
We have the expertise and experience to get you the best outcome possible while keeping the process as short and affordable as it can be. Generally, the more we can get in agreement, the quicker and more affordable it is, and the longer proceedings drag on the more costly it is and the more emotional and psychological damage is done.
We're here to help you make smart decisions with compassion, sensibility and expertise while keeping your costs as affordable as possible.
We'll help you to manage expectations, to turn the volume down on the emotions involved, to advise you on realistic outcomes and on the direction that should be taken at each step.
Confidential, compassionate and professional advice, when you need it most.
Keeping A Handle On Your Legal Fees
Some family law solicitors want these things to go through court day in and day out as fees continue to rack up. We will look at helping you resolve as much as possible outside of court to make sure it runs as smoothly and affordably as possible.
We will always try to agree fees with you at the beginning and outline the process and stages with you. We will honour these terms and try our best to help you stick to this scope. It's a difficult time in your life, the last thing you need is any nasty surprises when it comes to fees.
"I'll do whatever it takes!"
We often hear this when it comes to separations. It's often later followed by "I can't believe it costs this much!". We're here to help you get the outcome that you're looking for, as affordably as possible, while making sure you know exactly what it's going to take to make it happen. We'll put a timeline in place for what you're looking for and help you stick to it, reviewing it at every stage.
We'll help you through this time in life with as much clarity, compassion and support as we can.
Making Informed Decisions That Support Your Interests
We represent individuals in matters of divorce, judicial separation, mediation, separation agreement, nullity and more to ensure clarity, informed decision making, and quick procedure. We're here to make the process as simple and straightforward for you as possible.
At every step of the process, we'll make sure you're making fully informed decisions on any issues around guardianship, maintenance, access and division of assets so that your interests are best represented.
Relying on our experience and expertise, you can make informed decisions based on the most likely outcome a judge will put forth.
Don't wait, request a call back today.
Arrange a Consultation
To arrange an appointment with us simply fill out the contact form below. We will get back to you within 24 hours to arrange a time that suits you.
Conveyancing
Whether you're buying, selling or remortgaging we're here to get you the closing date you need, from start to finish.
Choosing to buy or sell your property can often be among the most important decisions you will make. The best advice we can give is to come in and talk with us first.
Personal Injury
Personal injuries can come out of the blue make life very difficult, whether it's an car accident, a slip or fall or any number of other causes.
It can be even harder when it's been caused by the negligence, carelessness or recklessness of someone else, or even by an organisation.
Solicitors practising in the field of probate law will list 'When is probate required in Ireland?' as one of the most common questions asked by their clients. Naturally, it's a question that only comes to the fore in the event of a loved one passing away and the...
read more
Nowadays there is much less of a social stigma attached to separating from a spouse in Ireland. However, ending a marriage remains a challenging and emotionally charged decision, laden with profound legal implications. For those contemplating or embarking on this...
read more Summit Law,
H4 Centrepoint Business Park,
Oak Road, Dublin 12
D12 CX37