Helping you see the wood for the trees and look after the interests of you and your children during difficult times of divorce and separation with compassion, delicacy and expertise.
Compassion
The majority of clients we help with family law matters, come to us through referrals. This is because we provide a supportive, discreet and professional service, always looking out for your interests and those of your children.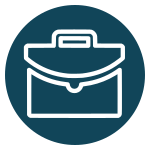 Expertise and Clarity
Timelines and fees can get out of control when family law issues start to get out of hand. We continuously look to keep to well-planned timelines to make sure that your costs are being looked after as well as your interests.

Accessibility
You're going through one of the most tumultuous periods of your life. Communication is crucial to help you through it. We are here for you in person on your schedule, where and when you need us..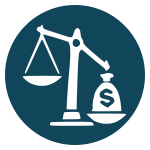 Fees
We're here to make sure your fees don't spiral out of control. We'll help you plan out the process and provide you with a set fee estimate based on this and regularly review it with to make sure you're always on track.
Helping you see the wood from the trees
Going through a divorce or separation, can be one of the most intense and emotional times of your life. There's a tremendous amount at stake.
We have the expertise to get you the best results you can expect while keeping the process as short and affordable as possible. Generally, the more we can get in agreement, the quicker and more affordable it is and the longer these procedures go on the more emotional and psychological damage will be done.
We're here to help you to see the wood from the trees and to help you get the best outcome for you and your family with compassion, sensibility and expertise while keeping your costs as affordable as possible.
We'll help you manage expectations, turn the volume down on the emotions involved and advise you on the realistic chances and direction that should be taken at each step.
The sooner we start on your proceedings, the sooner you can move on with your life. Once we get there, the relief you will feel will be second to none.
Some family law solicitors want these things to go through court day in and day out and collect their fees every time. We will look at helping you resolve as much as possible outside of court to make sure it runs as smoothly and affordably as possible.
We will always try to agree fees with you at the beginning and outline the process and stages with you. We will honour these terms and try our best to help you stick to this scope. It's a difficult time in your life, the last thing you need is any nasty surprises when it comes to fees.
"I'll do whatever it takes!"
We often hear this when it comes to separations. It's often later followed by "I can't believe it costs this much!". We're here to help you get the outcome that you're looking for, as affordably as possible, while making sure you know exactly what it's going to take to make it happen. We'll put a timeline in place for what you're looking for and help you stick to it, reviewing it at every stage.
The sooner we start on your proceedings, the sooner you can get on with your life. Once we get there, the relief you will feel will be second to none.
Making Informed Decisions That Support Your Interests
In going through your divorce or separation we'll make the process as simple and straightforward for you as possible. We represent individuals in matters of divorce, judicial separation, mediation, separation agreement, nullity and more to ensure clarity, informed decision making, and quick procedure.
At every step of the process, we'll make sure you're making fully informed decisions on an issue around guardianship, maintenance, access and division of assets so that your interests are best represented.
Relying on our experience and expertise, you can make informed decisions based on the most likely outcome a judge will put forth.
This is likely one of the most emotive periods of your life. We're here to help cooler heads to prevail so that the process isn't unnecessarily drawn out, while looking our for your best interests.
Getting Started, Taking That First Step
When looking for a family law solicitor, you're likely at one of the most emotive periods of your life. This can prevent cooler heads prevailing when it comes to decision-making which can, in turn, result in a drawn-out process and much higher fees. It can take years.
We're here to help prevent that from happening. We'll help you plan out a timeline of expected events and we'll agree fees with you based upon that timeline. We'll then advise you every step of the way on what we think is the best decision for your interests and continuously review your timeline along the way.
Get in touch today. We'll go through your current situation, answer any questions you have and at this stage and help you decide on what to do next. We're here to inform and advise, without judgment. Whether it's best to seek mediation, try at reconciliation or start drafting proceedings, we'll help you make the right decision today.
Don't wait, request a call back today.
Arrange a Consultation
To arrange an appointment with us simply fill out the contact form below and click Arrange My Consultation. We will get back to you within 24 hours to arrange a time that suits you.
Conveyancing
Whether you're buying, selling or remortgaging we're here to get you the closing date you need, from start to finish.
Choosing to buy or sell your property can often be among the most important decisions you will make. The best advice we can give is to come in and talk with us first.
Personal Injury
Personal injuries can come out of the blue make life very difficult, whether it's an car accident, a slip or fall or any number of other causes.
It can be even harder when it's been caused by the negligence, carelessness or recklessness of someone else, or even by an organisation.
1. Speak To Your Solicitor First The most important advice we can give is to speak to your solicitor first. It is the best way to ensure you get the closing date you want. If you are starting out in the process, please contact our offices. We can make an appointment...
read more
Injured in an accident that was not your fault and unsure of what to do next ? Do not worry we can show you how to get compensated and the best news is if done correctly you may not even need to speak to a solicitor and incur any legal fees. We're here to help you...
read more Summit Law,
3rd Floor Ormond Building,
31-36 Ormond Quay Upper,
Dublin 7, DX 261001