Following the bereavement of someone close, it can be so difficult to focus on everyday tasks, let alone navigate the complex process of distributing the estate of a deceased loved one. Depending on the circumstances and the amount of money involved, it may be necessary to apply for probate. So to help, we're going to look at answering "What is the process for probate in Ireland?" to give you a clearer idea of what's involved.
With so much to think about at an emotional and stressful time, it is important to get the right information and step-by-step advice to aid you with what can be a lengthy and arduous undertaking. Read on to find out about the probate process in Ireland.
Firstly, what is probate and when is it necessary?
Probate involves the legal distribution of a deceased person's estate, either by an executor of a will or an appointed administrator. This can only occur after the Probate Office has validated a will.
The probate process is usually only necessary when the assets owned by the deceased exceed a certain value.
While there is no defined monetary cap set in stone, the rule of thumb is that probate is generally required for assets worth over €25,000. Anything less is considered a "small estate". In this instance, assets will be made available in line with the Small Estate Procedure, which allows for the release of funds to either the executor of a will or the next of kin.
This, however, is dependent on the financial institution holding the funds.
Should a deceased person's estate exceed €25,000, an application for probate will likely have to be submitted.
Property and the right of survivorship
One thing to note is that when a property is owned as joint tenants (i.e. when two or more people own shares in an asset), the property will automatically be inherited by the joint owner or owners, without the need for probate.
Who needs to apply for probate in Ireland?
Whether there is a will or place or not essentially determines who needs to apply for probate in Ireland.
If there is a will:
In cases where a will exists, one or more executors will likely have been named. In this instance, the executors are responsible for applying for a Grant of Probate, which confirms that the applicants have the authority to distribute the assets left behind by the deceased person.
If there is no will:
In the absence of a will, or the event that an executor of a will is unable to apply due to ill health or otherwise, an administrator will be appointed. Under the laws of the Succession Act, this individual will usually be the deceased person's next of kin – either a spouse, a child, a parent or a sibling, in that order.
The appointed administrator will then apply for a Grant of Administration, which once again proves the authority of the individual to deal with the assets in question.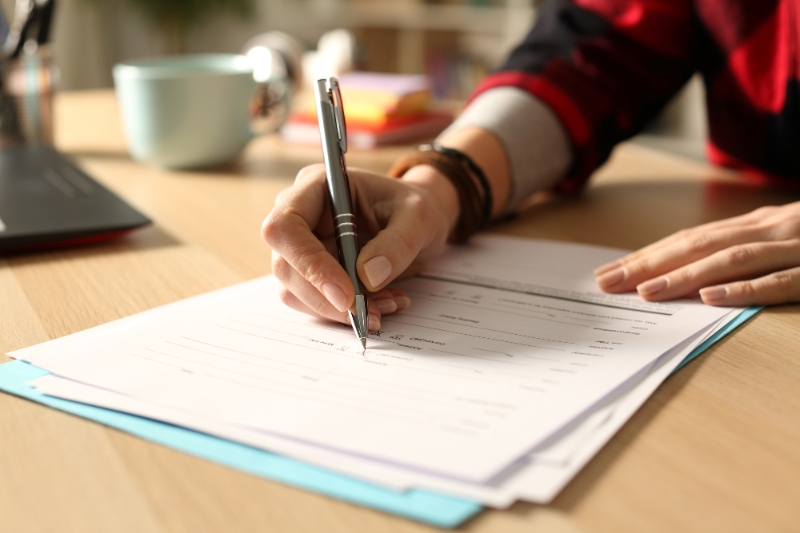 What's involved in the application process?
Taking charge of a loved one's estate after their death is a considerable responsibility, and it will come as no surprise that the process can be a bit wordy, and there is quite a bit of paperwork to get through. But don't worry, we're here to help.
And, a new ​​electronic filing process for probate applications has been introduced as part of the modernisation of the probate application process. So it's not as bad as it once was.
Applying for probate in Ireland – where to begin?
It's important to figure out how much is to be distributed at the earliest stage. This means calculating both the value of the deceased person's assets as well as their debts (including funeral expenses and projected solicitor's fees where applicable).
Calculable assets include
Joint assets or shareholdings
Accounts held with a bank or other financial institution
Property, residential or otherwise, along with valuable personal property such as cars, collectables, etc.
Pensions or insurance policies
Once this has been completed, you must then make a list of all the beneficiaries along with their name, address, PPS number and details of any gifts or inheritances they may have previously received that were more than €3,000.
What paperwork is involved for probate in Ireland?
The new Statement of Affairs (Probate) SA.2 form must be completed as the first step in applying to the Probate Office for a Grant of Representation. It can be completed through myAccount or Revenue Online Service (ROS). This process has replaced the need for the Inland Revenue Affidavit (CA24) for deaths after September 14th, 2020.
The Grant of Representation is also known as:
A Grant of Probate – when there is a will.
Letters of Administration – when there is no will.
A Grant of Representation is what permits you to act on behalf of a deceased person. This allows you to settle their affairs and distribute their net assets to the entitled beneficiaries.
How to complete the new online probate process
Sign in to myAccount or Revenue Online Service (ROS) and complete the Statement of Affairs (Probate) SA.2 form.
When you submit the Statement of Affairs form, a Notice of Acknowledgement (Probate) will automatically be generated in your myAccount or ROS inbox. The Notice contains the information that is required by the Probate Office.
Print this Notice and submit it along with the other paperwork required papers to the Probate Office or District Probate Registry.
What documentation do I need to submit to the probate office?
Original Will
Two engrossments of the will (i.e. copies of the Will, certified by a solicitor)
Statement of Affairs (Probate) Form SA.2 (as above)
Other documents may be required depending on the circumstances. You can find a full list of probate documentation here.
What are the final stages of a probate application in Ireland?
Once all paperwork has been submitted, the applicant must attend an interview at the Probate Office and swear an oath. Applications will then be assessed and a decision will be made regarding the validity of the information included.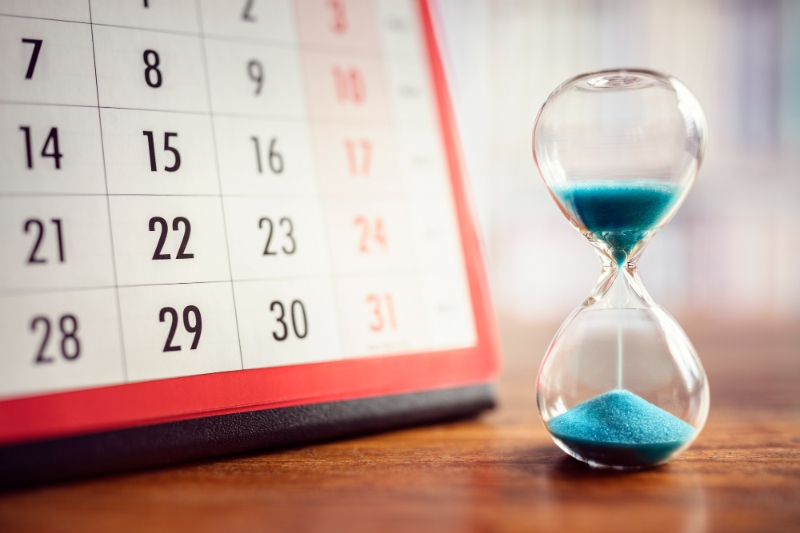 How long does the process of probate in Ireland take?
Given the number of variables involved, it is impossible to answer this accurately. And there are often backlogs at the Probate Office that naturally delay the process.
With so much information to gather, it is also commonplace for hold-ups to occur at the applicant's end. Depending on the intricacies involved in each case, it could take anything from a few months to over a year to complete.
To speed up the process – and significantly minimise stress and time spent pouring over paperwork – it is advisable to seek the help of an experienced probate solicitor.
Reliable probate services when you need them most
Our team at Summit Law are experts at gently guiding overwhelmed clients through the probate process. We understand that issues around probate can be a sensitive task that requires patience, careful consideration and a lot of experience.
Basing our conduct on four central tenets – accessibility, reliability, efficiency and compassion – we apply these principles when assisting our clients in their hour of need.
If you are unsure about any aspect of probate in Ireland, we are on hand to help you every step of the way. Contact us today and let us expertly lead you through the entire process.