Estate Planning Services
Secure your estate & minimise your tax burden with expert advice from experienced professionals.
At Summit Law, we're here to make the process of securing your estate as straightforward as possible. Our team can provide the confidential expert advice you need to minimise your tax burden and ensure your estate is handled effectively when the time comes.
Enquire now for a free, no-obligation consultation or call us on 01 223 4910.
COMPASSION
You will receive a personal and compassionate service from our understanding staff. We approach every aspect of our work with the sensitivity and expertise you deserve.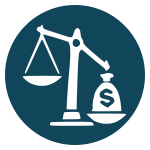 AFFORDABLE FEES
We provide reasonable and clear fees that are agreed from the outset so you know the costs from day one and we don't charge until the process is complete.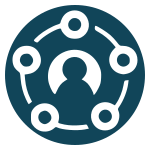 EXPERIENCE
Working with fully trained, experienced and ethical professionals, you know that any legal or tax issues will be picked up and dealt with quickly and appropriately.

ACCESSIBILITY
Whether it's creating your will or supporting you through the process of probate, we are here for you when and where you need us; by phone, by email and in person, on your schedule.
Will Services and Estate Planning
Only 3 out of every 10 Irish adults have a will.
A will is the only way you can be sure that your wishes will be carried out after your death and that your affairs will be put in order.
If you haven't put a will in place before your death, the responsibility falls onto your family and loved ones during their time of bereavement. This can leave them facing stress and confusion as well as a long and difficult time to obtain what was meant for them in the first place. The entire estate can be at risk.
The thing is, making a will is a relatively straightforward process and keeping it up to date is relatively simple.
Let us provide you with the right confidential, compassionate and professional advice on making your will, keeping it up to date and looking after your estate if the worst should happen.
Don't leave it to your loved ones, we're here to help you today.
Confidential, compassionate and professional advice, when you need it most.
You can rely on us to help cut through the confusion
We understand how difficult life is during times of bereavement. We offer a comprehensive probate service to help you through this time in life with as much clarity, compassion and support as we can.
You can rely on us to help cut through the confusion and take of what needs to be done. Including...
Helping to deal with funeral arrangements and payments.
Ascertaining assets and debts and dealing with any outstanding bills.
Ensuring security of the home and belongings.
Contacting and dealing with insurance companies and banks.
Taking care of cars, property sale and tenants.
Dealing with all outstanding tax matters.
You will be advised on all probate issues and any questions you have will answered clearly and promptly. Our aim is to minimise any additional stress that might arise from these issues. Speak to us today.
We'll help you and your family through the most difficult times in life with as much clarity, compassion and support as we can.
Don't wait, request a call back today.
Arrange a Consultation
To arrange an appointment with us simply fill out the contact form below. We will get back to you within 24 hours to arrange a time that suits you.
Conveyancing
Whether you're buying, selling or remortgaging we're here to get you the closing date you need, from start to finish.
Choosing to buy or sell your property can often be among the most important decisions you will make. The best advice we can give is to come in and talk with us first.
Personal Injury
Personal injuries can come out of the blue make life very difficult, whether it's an car accident, a slip or fall or any number of other causes.
It can be even harder when it's been caused by the negligence, carelessness or recklessness of someone else, or even by an organisation.
Buying a home is one of the biggest investments we make in life however it can certainly be both exciting and stressful at various stages of the process. Conveyancing is a term that many people only hear of once they are at the stage of purchasing their first property...
read more
The breakdown of a relationship can often be an emotionally difficult and unsettling time for both partners. For a couple who have come to terms with the fact that their relationship has ended, figuring out the next step may be quite challenging. Understanding the...
read more Summit Law,
H4 Centrepoint Business Park,
Oak Road, Dublin 12
D12 CX37