Cillín O'Connell 
B.B.L.S

.

,
Summit Law's Principal Solicitor.
Simple concise advice to get your problem solved as quickly as possible, so you can get on with living your life.
Our Principal – Cillín O'Connell
Cillín went to school in Black Rock College where he enjoyed getting involved in the active sports programmes on offer. He graduated in 1994.
Cillín then went on to study Business and Legal Studies B.B.L.S. in University College Dublin.
He then started his career in law as a trainee in 2006 and qualified as a practising solicitor with the Law Society of Ireland in 2008.
Since then, Cillín has gone on to work on many high-profile and high-stakes cases including 7 figure compensation claims across mutliple areas of the law.
Cillín established Summit Law in 2016 and strives to deliver the highest quality and most accessible legal services in Ireland.
Cillín's core values are what have helped him distinguish himself in his industry:
It's about the client, not the lawyer.
It's about the problem, not the fees.
It is on these core values, that Cillín has built Summit Law's ethos as a firm:
Accessibility – We're here for you, when and where you need us.
Reliability – We're here to get you a resolution without turning it into some long-winded affair.
Efficiency – We're here to problem-solve quickly, affordably and efficiently.
Compassion – We're here to treat you with the utmost dignity and compassion.

Accessibility
We are here for you throughout the entire process by phone, email and in person on your schedule, where and when you need us.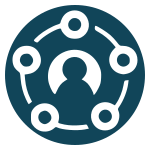 Experience
We are experienced working on small cases to high-stakes cases of up to 7 figures and every size of case in between with expertise and sensitivity.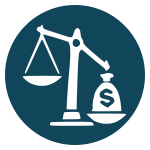 Fixed Fees
For most cases, we provide set fees so you know the costs from the outset and for the most part we don't charge until the process is complete.
Comprehensive Service
We happily work with a network of professionals from all professions to make sure the process is as seamless as possible.
Don't wait, request a call back today.
Arrange a Consultation
To arrange an appointment with us simply fill out the contact form below. We will get back to you within 24 hours to arrange a time that suits you.
Conveyancing
Whether you're buying, selling or remortgaging we're here to get you the closing date you need, from start to finish.
Choosing to buy or sell your property can often be among the most important decisions you will make. The best advice we can give is to come in and talk with us first.
Personal Injury
Personal injuries can come out of the blue make life very difficult, whether it's an car accident, a slip or fall or any number of other causes.
It can be even harder when it's been caused by the negligence, carelessness or recklessness of someone else, or even by an organisation.
When it comes to family law matters, having a solicitor consultation early in the process can save you from a lot of stress and uncertainty down the line. Early consultation with your family solicitor can be beneficial for several reasons, from helping you to...
read more
When two people enter into a marriage, it is supposed to be a lifelong commitment and they never envisage calling upon the services of a divorce solicitor. However, sometimes things don't work out quite as planned. Divorce can be an emotionally and financially...
read more Summit Law,
H4 Centrepoint Business Park,
Oak Road, Dublin 12
D12 CX37