Summit Law,
Ireland's accessible law firm.
Simple concise advice to get your problem solved as quickly as possible, so you can get on with living your life.
Privacy Policy | Summit Law
This privacy policy has been compiled to better serve those who are concerned with how their 'Personal Information'  is being used online. Please read our privacy policy carefully to get a clear understanding of how we collect, use, protect or otherwise handle your Personal Information in accordance with our website.
We collect information from you when you subscribe to a newsletter, fill out a form or enter information on our site.
How do we use your information?
We may use the information we collect from you when you sign up for our newsletter, or marketing communication, surf the website, or use certain other site features in the following ways:
To personalize your experience
To improve our website in order to better serve you.
To ask for ratings and reviews of services or products
How do we protect your information?
We do not collect credit card information.
We use regular Malware Scanning.
Your personal information is contained behind secured networks and is only accessible by a limited number of persons who have special access rights to such systems, and are required to keep the information confidential. In addition, all sensitive/credit information you supply is encrypted via Secure Socket Layer (SSL) technology.
We implement a variety of security measures when a user enters, submits, or accesses their information to maintain the safety of your personal information.
What Are Cookies
As is common practice with almost all professional websites this site uses cookies, which are tiny files that are downloaded to your computer, to improve your experience. This page describes what information they gather, how we use it and why we sometimes need to store these cookies. We will also share how you can prevent these cookies from being stored however this may downgrade or 'break' certain elements of the site's functionality.
For more general information on cookies see the Wikipedia article on HTTP Cookies.
How We Use Cookies
We use cookies for a variety of reasons detailed below. Unfortunately, in most cases there are no industry standard options for disabling cookies without completely disabling the functionality and features they add to this site. It is recommended that you leave on all cookies if you are not sure whether you need them or not in case they are used to provide a service that you use.
Disabling Cookies
You can prevent the setting of cookies by adjusting the settings on your browser (see your browser Help for how to do this). Be aware that disabling cookies will affect the functionality of this and many other websites that you visit. Disabling cookies will usually result in also disabling certain functionality and features of this site. Therefore it is recommended that you do not disable cookies.
The Cookies We Set
This site offers a newsletter or email subscription services and cookies may be used to remember if you are already registered and whether to show certain notifications which might only be valid to subscribed/unsubscribed users.
When you submit data to through a form such as those found on contact pages or comment forms cookies may be set to remember your user details for future correspondence.
In order to provide you with a great experience on this site, we provide the functionality to set your preferences for how this site runs when you use it. In order to remember your preferences, we need to set cookies so that this information can be called whenever you interact with a page is affected by your preferences.
Third Party Cookies
In some special cases we also use cookies provided by trusted third parties. The following section details which third party cookies you might encounter through this site.
This site uses Google Analytics which is one of the most widespread and trusted analytics solution on the web for helping us to understand how you use the site and ways that we can improve your experience. These cookies may track things such as how long you spend on the site and the pages that you visit so we can continue to produce engaging content.
For more information on Google Analytics cookies, see the official Google Analytics page.
The Google AdSense service we use to serve advertising uses a DoubleClick cookie to serve more relevant ads across the web and limit the number of times that a given ad is shown to you.
For more information on Google AdSense see the official Google AdSense privacy FAQ.
We also use social media buttons and/or plugins on this site that allow you to connect with your social network in various ways. For these to work the following social media sites including; Facebook, LinkedIn, will set cookies through our site which may be used to enhance your profile on their site or contribute to the data they hold for various purposes outlined in their respective privacy policies.
Opting out:
Users can set preferences for how Google advertises to you using the Google Ad Settings page. Alternatively, you can opt out by visiting the Network Advertising Initiative Opt Out page or by using the Google Analytics Opt Out Browser add on.
How does our site handle Do Not Track signals?
We honour Do Not Track signals and Do Not Track, plant cookies, or use advertising when a Do Not Track (DNT) browser mechanism is in place.
Does our site allow third-party behavioural tracking?
It's also important to note that we allow third-party behavioural tracking
In order to be in line with the GDPR we will take the following responsive action, should a data breach occur:
We will notify you via email
We will notify the users via in-site notification
We also agree to the Individual Redress Principle which requires that individuals have the right to legally pursue enforceable rights against data collectors and processors who fail to adhere to the law. This principle requires not only that individuals have enforceable rights against data users, but also that individuals have recourse to courts or government agencies to investigate and/or prosecute non-compliance by data processors.

Accessibility
We are here for you throughout the entire process by phone, email and in person on your schedule, where and when you need us.
Experience
We are experienced working on small cases to high-stakes cases of up to 7 figures and every size of case in between with expertise and sensitivity.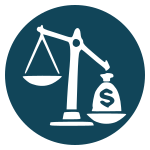 Fixed Fees
For most cases, we provide set fees so you know the costs from the outset and for the most part we don't charge until the process is complete.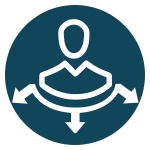 Comprehensive Service
We happily work with a network of professionals from all professions to make sure the process is as seamless as possible. Summit Law,
H4 Centrepoint Business Park,
Oak Road, Dublin 12
D12 CX37