Employment Law – Employer Services
We're here to advise employers on all employment related legal issues and to help you resolve workplace disputes, so you can get back to business as usual.
Clarity & Understanding
From our first meeting until your issue is resolved, we will make sure you understand fully your likelihood of success, how long the case might take and what costs are involved.

Accessibility
We are Ireland's accessible law firm. When you need us we're there, wherever that may be; by phone, email and in person, on your schedule.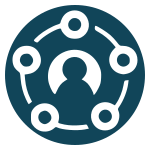 Expertise
Whether you have a seven-figure dispute or high-profile case, we have the expertise and experience to get you the best resolution possible. Your reputation is safe in our hands.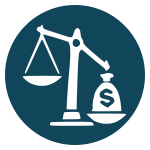 Cost Effectiveness
Clear and transparent fees from the outset, delivering value for money and working within your budget whether you are a small company or large corporate.
Employment Law – Employer Services
Getting back to business
We know how damaging a workplace dispute can be, for staff morale, company reputation and your bottom line. We're here to provide you with expert advice and representation you can rely on whether through litigation, arbitration, mediation or just simple advice.
Employment law issues can be complex and they're rarely black and white. We can cut through the noise to the facts that count and make sure that you have a clear understanding of what to expect and the best route to take at all times.
You will know that with Summit Law, your best interests are the number one priority and that you will be provided with expert advice and professional representation, every step of the way and within your budget.
Your company's reputation is safe, in our hands.
Whether you're company is multinational, a large corporation or small or medium business, we have the expertise and the network to provide you with the kind of accessible and expert services you need to get the best resolution possible.
The areas that we can advise businesses on include:
Defending unfair dismissal claims
Breach of contract claims
Discrimination claims
Employee Redundancies
Bullying or harassment allegations
Circumstances regarding sales commission and bonuses
Shareholder issues
Company moves and contract restrictions
Dereliction of director duties claims
Confidentiality breaches
Don't wait, speak to us today to arrange an appointment and get one step closer to getting back to business.
When you need us we're there, wherever that may be; by phone, email and in person, on your schedule.
Don't wait, request a call back today.
Arrange a Consultation
To arrange an appointment with us simply fill out the contact form below. We will get back to you within 24 hours to arrange a time that suits you.
Conveyancing
Whether you're buying, selling or remortgaging we're here to get you the closing date you need, from start to finish.
Choosing to buy or sell your property can often be among the most important decisions you will make. The best advice we can give is to come in and talk with us first.
Personal Injury
Personal injuries can come out of the blue make life very difficult, whether it's an car accident, a slip or fall or any number of other causes.
It can be even harder when it's been caused by the negligence, carelessness or recklessness of someone else, or even by an organisation.
Most people will be familiar with the role of a conveyancing solicitor when buying a property or a probate practitioner for writing a will, however often one may wonder what do family lawyers do for their clients. When facing complex issues related to the family unit...
read more
For couples who have reached a breaking point where their marriage cannot be repaired, one or both parties may certainly ask themselves "How long does divorce in Ireland take?". However, there is no simple answer to this question, possibly due to the major changes...
read more Summit Law,
H4 Centrepoint Business Park,
Oak Road, Dublin 12
D12 CX37